BMP Systems is Authorised channel partner of "Masibus"
Masibus is one of the top automation companies in India, dealing in industrial automation and instrumentation products and solutions catering to metal, cement, power, chemical, pharma, oil & gas and other industry verticals. Recognized as one of the premier industrial automation solution provider, Masibus has close to 20,000 customers, in about 50 vertical industrial segments, offering products, solutions & services through 8 regional offices & a wide network of Dealers & System Integrators. Masibus also has a ODM division called Rhombus that provides outsourced product engineering and manufacturing services.
Wireless Process Instruments
The 85XX⁺ (Data Acquisition Scanner) is an upgrade on the most successful model 85XX; additional capabilities have been added by way of multi-serial ports, Ethernet port, Profibus-DP, USB port, scanning speed and alphanumeric display.
Modular and Expandable:
85XX⁺ is modular in architecture and Expandable, 5 I/O slots can accommodate a mix of Analog Input, Digital Input, Open collector output, Analog output or Relay output to suit different applications in Power, water, Pipeline and Infrastructure industries. All field inputs are wired by Pre-Fab cables direct into panel terminals.
Configuration

85XX⁺ is configured using the mSCAN⁺ software which is very user friendly; the unit can also be edited by front keyboard and display. The unit has numeric and alpha-numeric displays for value and tag display, Alarm/Trip and control status are displayed by discrete LEDs on front fascia.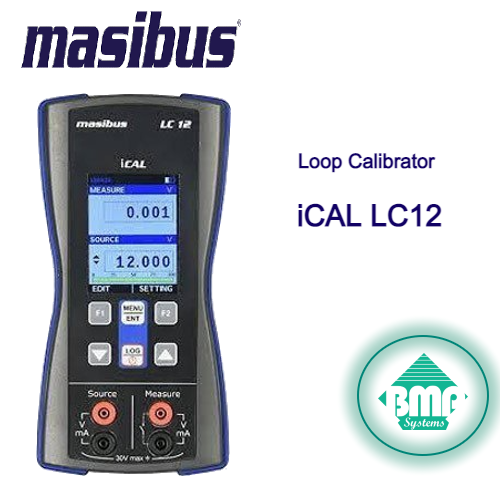 iCAL model LC 12 is the Ultimate Loop Calibrator for sourcing, measuring and simulating Loop current, mV and V. It is compact, rugged and easy to use hand held device with graphical user interface.
LC 12 has simultaneous Source and Sense capability with independent parameter and range selection for source and sense, also the source and sense circuits are isolated from each other. Masibus LC 12 Loop Calibrator is designed to provide base accuracy of 0.02% of Reading in all modes of operation. 2W simulate and Read/Power are unique features for Loop testing and calibration.
It has been designed to give maximum Battery life on full charge, the backlight is adjustable for power saving and the display can be programmed to automatically switch off when not in use.
Automatic Step/ Ramp output with Auto/ Man selection, data logging, Max/ Min/ Average values, scaling to Engineering units and filter settings enhances the use of LC 12 makes it multifunctional. LC 12 has Automatic Switch test feature.
LC 12 comes with a Mini USB connector for charging, logged data retrieval and firmware upgrade, standard accessories provided patch cables, charger, USB cable, instruction manual, logged data retrieval software CD and calibration certificate, all in an attractive carrying case.
Accurate, reliable control of various process applications is provided by Masibus series of ON/OFF controllers with enhanced hardware capabilities in compact enclosure of different size.
Masibus Series of ON/OFF Controllers are available in various options having display size of bright seven-segment 0.56" and 0.8" LED display for process value.
It accepts universal input and provides two relay outputs to perform various control and alarm functions. Intuitive configurations with four front tactile keys ensure easy programming.
Process value can also be retransmitted to remote devices as standard current/voltage signals. Data acquisition can be done on SCADA/PLC applications through RS485 for further process automation.
Designed using proven micro-controller technology, these controllers have been validated to perform accurate and reliable performance in harsh field environments.